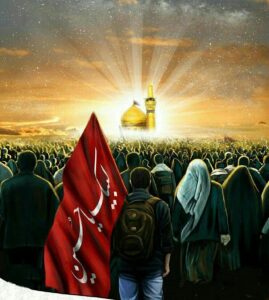 Hare the reward of the Ziarah of Imam Hussein A.S. by donating.
Your donations will be used to provide a variety of services to the pilgrims of Imam Hussein A.S. on the occasion of Arbaeen in Karbala. Services include provision of transportation, food,the mask, blankets and medical supplies among other things.
You may also choose to sponsor a pilgrim for the Ziarah of Arbaeen.
May Allah SWT accept your deed from you.
Arbaeen of Imam Hussain
.